Welcome to
CHIN LAI HARDWARE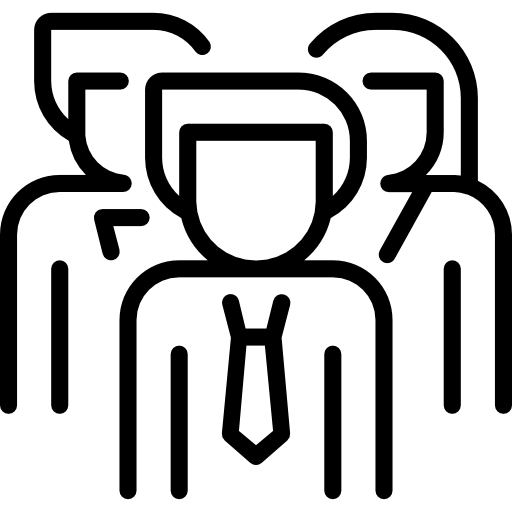 > 3,000



Your One-Stop Hardware Solution Provider
Incorporated in year 1987, we have always aspired to enrich society through our excellent products & services. With new revolutions in every industry across the globe towards greater economic growth, the hardware industry must also equip itself to move into greater height.
Total Customer Satisfaction
Quality: Consistency of Quality of the products
Price: Competitive Pricing Strategy
Delivery: Timely and Prompt delivery of goods
Knowledge: Accurate Knowledge of the Products
Attitude: Customer First Attitude
CORPORATE PHILOSOPHY
To be innovative and progressive as a one-stop hardware product & service provider
To continuously enhance skills and professionalism to excel in hardware distribution
To constantly strive to be adoptable to advancement of new technology and management
To constantly improve the efficiency and effectiveness in exceeding the customer's expectations
To embrace Continuous Improvement approach and constantly upgrading the company system
Throughout 35 years of presence, we have established a wide span of  network of customers:
* Domestic and Overseas Wholesalers and Retailers
* Civil & Infrastructure Engineering Company
* Construction & Building Industry
* Manufacturing Company
* Agriculturists
With a widespread of knowledge across various industries, we have successfully developed various product ranges, as below:
* PVC Rainwater Gutter & Accessories
* Aluminium Curtain Track System & Accessories
* Aluminium Ladders Range
* Faucets, Water Taps, Valves & Sanitarywares
* Architectural Hardware, Locksets & Security System
* Precision Engineering Product Range & Hand Tools
* Fasteners, Anchors, Plugs, Nails etc.
* PVC, uPVC, Polyethylene (PE) Piping System & Accessories
* Power Tools, such as Cordless Drill, Angle Grinder etc.
* Paint Tools, Brushes, Roller etc.
* Bonding & Adhesive Products
* Galvanized Wire, Mesh & Netting (Galvanized Steel,Stainless Steel,  Aluminium, PVC etc.)
* Galvanized Hot-Rolled Steel Plate & Coil; Aluminium Plate & Coil
* Insulation Products, such as Aluminium Foil and Glasswool etc.
* and many others.
Most of these products are being distributed under the flagship of our in-house brands.
Since 1987, Chin Lai Hardware Sdn Bhd has metamorphosed into one of the select few of players in the industry, with the strong support from suppliers and customers. In 2006, it has marked a new milestone in acquiring a new 3 acres (app. 12,000 sqm) of land for its warehouse purpose.
We are a constant believer of Total Quality Management concept, and will continuously seek better ways of serving our customer, at the same time, hoping to exceed their expectations in every possible way.
With a sincere heart, we welcome anyone who is keen to forge a business relationship with us, either a potential supplier or an enthusiastic customer.
Thank you.
Chin Lai Hardware Sdn Bhd – Your One-Stop Hardware Solution Provider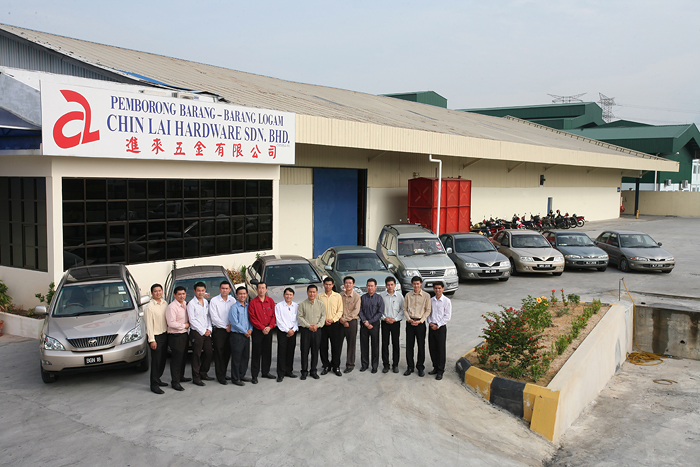 NG CHIN LAI
is the founder of Chin Lai Hardware Sdn Bhd since 01 January 1987. From his humble beginning as a sales representative in hardware industry, Mr. Ng Chin Lai has always known his interest lies in the hardware & building material industry because he sees the immense potential of Malaysia's robust development. He started venturing into the hardware business under the name of Chin Lai Hardware Sdn Bhd, and ever since, the company has expanded steadily and rapidly under his navigation throughout the 24 years. His prudent yet innovative trading approach has earned him an honourable reputation across the industry, and his passionate spirit has drawn many caliber and enthusiastic members into his team. Under his maneuver, Chin Lai Hardware Sdn Bhd has emerged from a small player, to be what it is today, a renowned hardware distributor, having more than 1,500 active customers in the region. His vast experience in the hardware industry had been instrumental to the growth and development of the Chin Lai Hardware Group.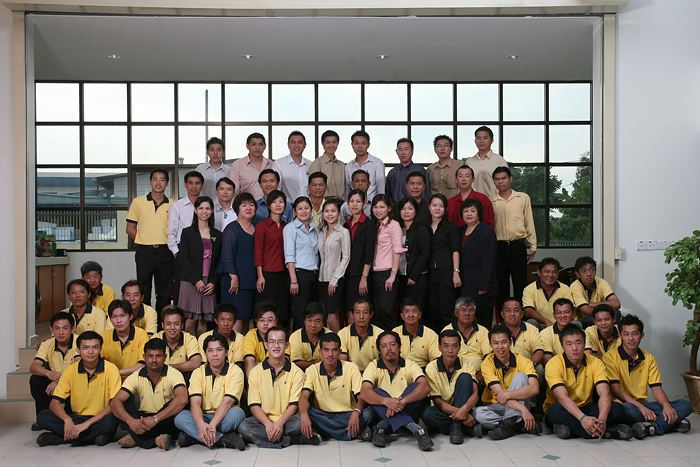 NG KIAN KOK
Operational Manager
After completion of his secondary education, Mr.Ng Kian Kok has been serving the company faithfully for more than 20 years. With his extensive familiarity with the company operation, he has been constantly upgrading the Warehouse Management System, Logistics Flow, and Human Resources Allocation. Under his leadership, the operation efficiency and effectiveness has improved tremendously and it has contributed significantly to the growth of the company. He is the nephew of Mr.Ng Chin Lai.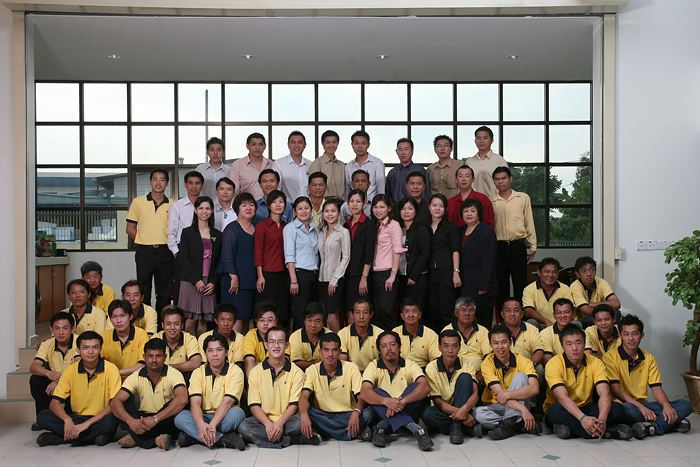 TEE NGEE THONG
Procurement Manager
He has joined the team for more than 20 years, and has been constantly pursuing new supply source and continuously upgrading the company procurement system. With his immense knowledge and experience in the industry, he has contributed many invaluable ideas for the advancement of the company.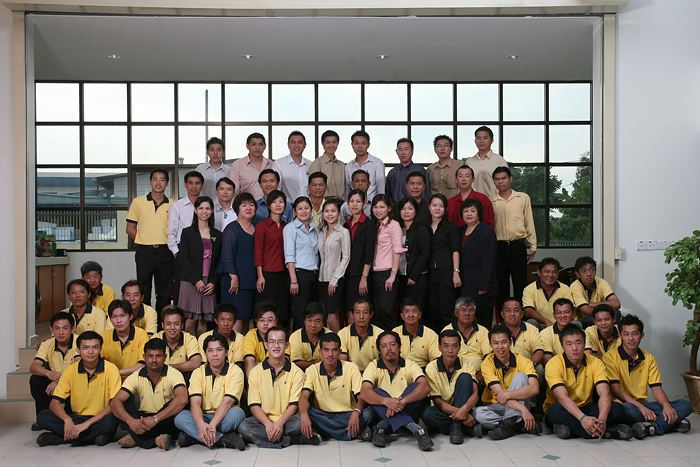 LIM FOOK YOONG
Sales & Marketing Manager
He has started to serve the company 34 years ago, shortly after the company was incorporated. Since then, he has successfully built a team of 20 sales representatives to serve customers across Malaysia. With his depth of knowledge about the hardware products and the marketplace, he has helped the company to develop many outstanding product ranges which win the favourable support from the end users.
Board Of Directors
Ng Chin Lai
Ng Kian Hong
Tee Lai Peng
Registered Office
Lot. 11, Jalan Perusahaan 2,
Kawasan Perusahaan Batu Caves,
68100 Batu Caves, Selangor, Malaysia.
Tel : +603-6188 8899
Fax : +603-6189 8089
Principal Place Of Business
Lot. 11, Jalan Perusahaan 2,
Kawasan Perusahaan Batu Caves,
68100 Batu Caves, Selangor, Malaysia.
Tel : +603-6188 8899
Fax : +603-6189 8089
Type of Business
Private Limited